Who doesn't love the smell of Pine Sol? Almost everyone I know has a bottle in their house or, something remotely similar (perhaps it's from the dollar store – they have very cheap cleaners there)
The bad part about the synthetic cleaners in store is that they have some extremely harmful ingredients.
See this picture below by heading HERE: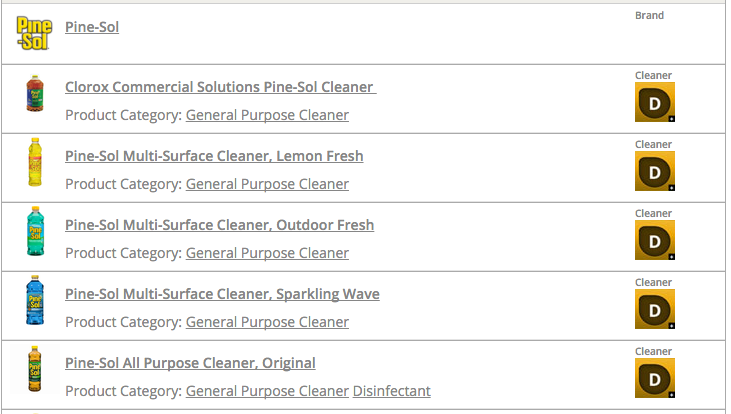 Making your OWN Household Cleaners is Far Best
All that is required to make your own are a few simple things – Baking Soda (another Natural Cleaner…), Castile Soap, and Essential Oils.
Essential Oils can be used for so many things – from health and wellness to cleaning, respiratory support, immune support & more – see MORE details HERE on why we use them in our home for our family.
Then there is Castile Soap – which is also a natural cleaner for everything from wood surfaces to floors, tile, toilets & so much more … we use it for body wash & bubble bath, too!
Why Not Pine Sol
Pine-Sol has some pretty nasty stuff rolled up in that bottle of liquid…
Toluene is one of the main ingredients in Pine Sol – linked to hormonal imbalances, birth defects and even more physical and health complications. I'm not so sure that you really want to be using it – or do you?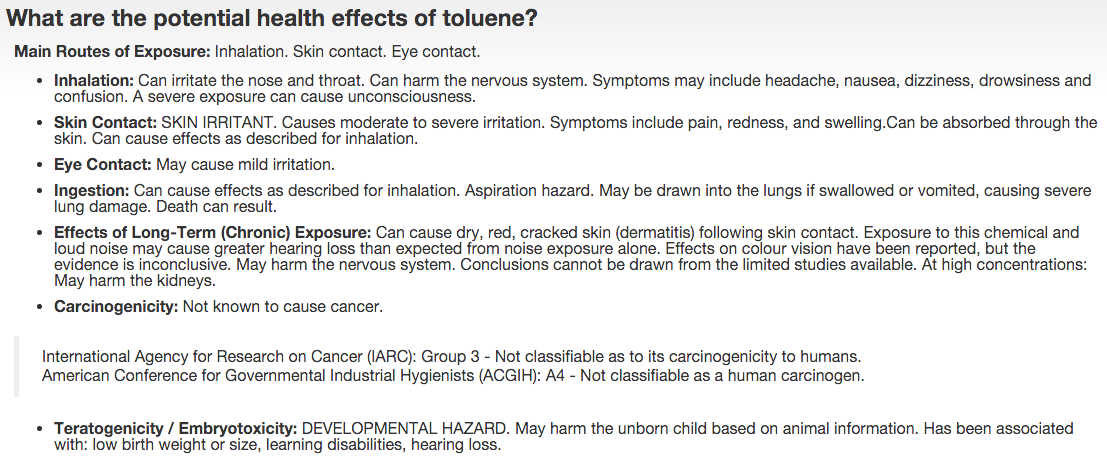 That was directly from the OSHA Site HERE – I love how it says "VERY Toxic" but yet it also says it's not carcinogenic to humans. I'm not sure about you but I'll make my own!
Although many may brush it off as no big deal (after all, it's diluted – so what's the harm?), why not just avoid it altogether? Added up over time, it can be a rather big deal. It's far easier to make your own, and safer to do that as well.
DIY Natural Homemade Pine Cleaner
Ingredients:
Thieves Household Cleaner: is an all purpose, plant-based cleaner, that is diluted to clean almost everything in your home. The cleaner has vegetable-based surfactants (alkyl polyglucoside), and ingredients like methyl 2-sulfolaurate and disodium 2-sulfolaurate (which are rated by the Environmental Working Group as a 0 and a 10 point scale -w ith 0 being safe!) The cleaner also has Lemon and Thieves Essential Oils and smells amazing.
Pine Essential Oil: has a refreshing and empowering aroma. When diffused, this oil has a calming scent.
Optional: Liquid Castile Soap: a coconut-based soap – it's great for the skin as it's non-toxic and non-irritating.
To Make:
In a 16 oz. glass bottle (we used an old Bragg's Bottle) combine 1 capful of Thieves Cleaner, with 10 drops Pine Essential Oil. If you don't have Thieves Cleaner, substitute 1 Tbsp of Liquid Castile Soap.
Add water to the top of the bottle and put the sprayer on, then tip gently to disperse. We use ours on our white kitchen cabinets, our engineered wood table, trim & molding, walls, counters & more.
Looking for a Pine Cleaner for your floor? Here's a great recipe that works well for us!
Homemade Pine Cleaner
1 Tbsp Castile Soap
4 Cups Water
10 drops Pine Essential Oil (see what we use HERE)
How to Get Started with Essential Oils