Shower scrub bars are one of my favorite DIY's, aside from the typical bath bomb, of course.
Not only are they great for exfoliating dry, dull skin, they are super easy to whip up and can ultimately be one of the greatest gifts.
Can we talk about how simple they are to make? Truly pretty awesome! I think these bars took a mere 5 minutes… plus 30-60 minutes of drying time (which allowed me to do housework at my leisure!)
Not to mention they are not super sloppy to use or gift – you don't have to worry about scooping heaps of scrub out in the shower because these cubes are just the perfect size.
Don't you just love that?!
Making your own requires a few, easy ingredients that you can pull out of your pantry – with the exception of pour and melt soap (which is super easy to pick up on Amazon!)
Maple and Brown Sugar Scrub Cubes
What you will need:
To make these exfoliating body scrub cubes:
Mix your coconut oil and your shredded soap together in a glass, Pyrex microwave safe cup
Place the Pyrex cup in the microwave and microwave at 20-25 second intervals, stop and stir, then melt again until completely liquid
Add in any essential oils you are using, followed by the maple syrup and brown sugar. Mix up well, and work quickly to push into your Pyrex glass dish or your soap molds.
Allow to sit for 30-60 minutes until dry, then pop out of the mold and enjoy.
These maple and brown sugar scrub cubes are so perfect to give as gifts – whether it be a new teacher, for Mother's Day, birthdays or even just to keep for yourself!
To use the cubes, keep them in a covered container until you are ready to use, then take one or two out when you shower, crumble between the hands, and scrub/lather away.
See another of our favorite sugar scrub cubes: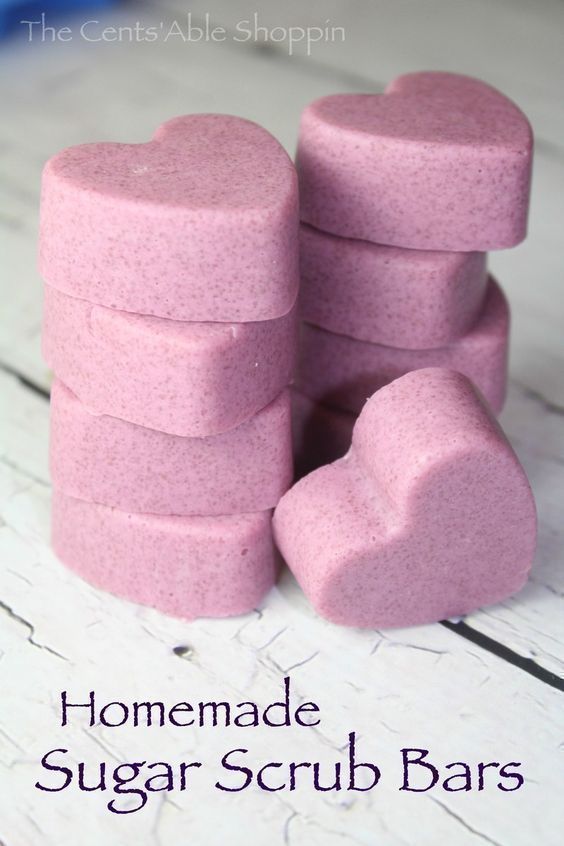 Do you have a favorite sugar scrub cube DIY?