People today are becoming very passionate about the food they eat – I'd like to think that more and more people are taking an active part in eating better, and being more aware of their food choices.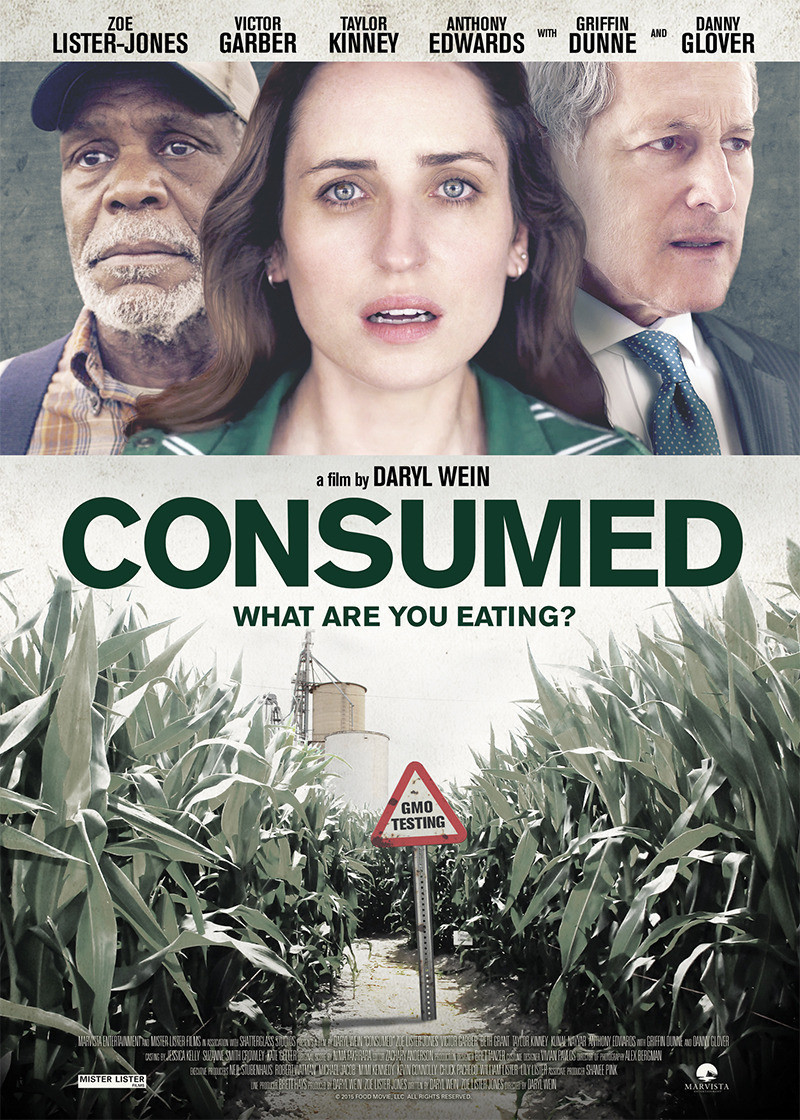 I recently watched a great movie on Netflix – in fact, Netflix has been such a great source of food documentaries over this last year. I can't recount how many documentaries I have seen – too many. They have all been rather interesting – but this last one was probably one of the best yet.
When making choices about food, it's incredibly important to know where your food comes from – not so much that it interrupts your life… but yes, you want to know where it's raised, where it was grown, and how it was fed.
But why should we care?
The survey, released by researchers at Rutgers University, found that more than half (53 percent) say they know very little or nothing at all about genetically modified (GM) foods, and one in four (25 percent) say they have never heard of them. (Source)
Those numbers are staggering, and concerning. So why should you care about where your food comes from?
1. Bridges the Gap Between Farm and table
Right now, many kids don't even understand where their food comes from. Havnig a healthy relationship with your food allows you to understand how your corn is grown, how the cows are raised, what the cows are fed, and as a result, it allows eating to be an experiences which nourishes the body. Not just a mindless action that you do every few hours.
Knowing where your food comes from and improving that relationship between you and the food you buy can affect your overall health.
2. You Care About What you Put in your Body
Approximately 80% of the grocery store is packaged or processed food that has been genetically modified – which means you are buying a bunch of extra things that you shouldn't be consuming. Even if you stick with produce, much of what you see in sore is genetically modified produce. Those shelf stable and processed items mean nothing but sodium, sugar, and preservatives – it's cheaper and easier to buy whole foods and make items from scratch, not to mention better for your health long-term.
3. Eat Local = Small Carbon Footprint
Eating local means that the food doesn't travel quite as long to get to your plate. Not to mention that local food is fresher and lasts longer. Less travel means less carbon emissions, and allows local businesses to thrive.
I have found that my produce from the CSA that we pick up weekly is so much fresher and lasts a great deal longer than any of the produce that we buy in store (even organic produce).
So how can you make better food choices?
Only eat fresh foods, that are not packaged, and limit those you buy in a box
Get out of the supermarket and shop at your Farmers Market, where you can buy more fresh produce, that'll help you create a diet rich in plant food (and less reliance on meat and dairy)
Seek out a farm that allows you to buy raw dairy
Be disciplined enough to look past the great deals, and only for those that you know will benefit your family
Self educate – through reading, and watching documentaries